The Penguins "Reggae per Xics - Quadern de Bitàcola" CD - SIGNAT PER THE PENGUINS!!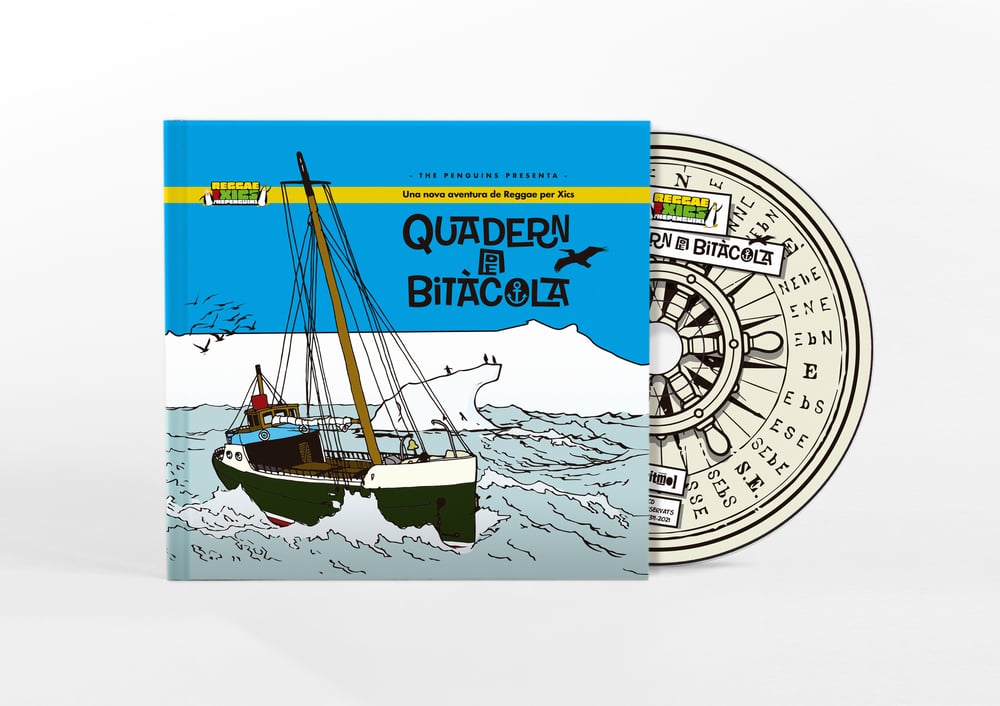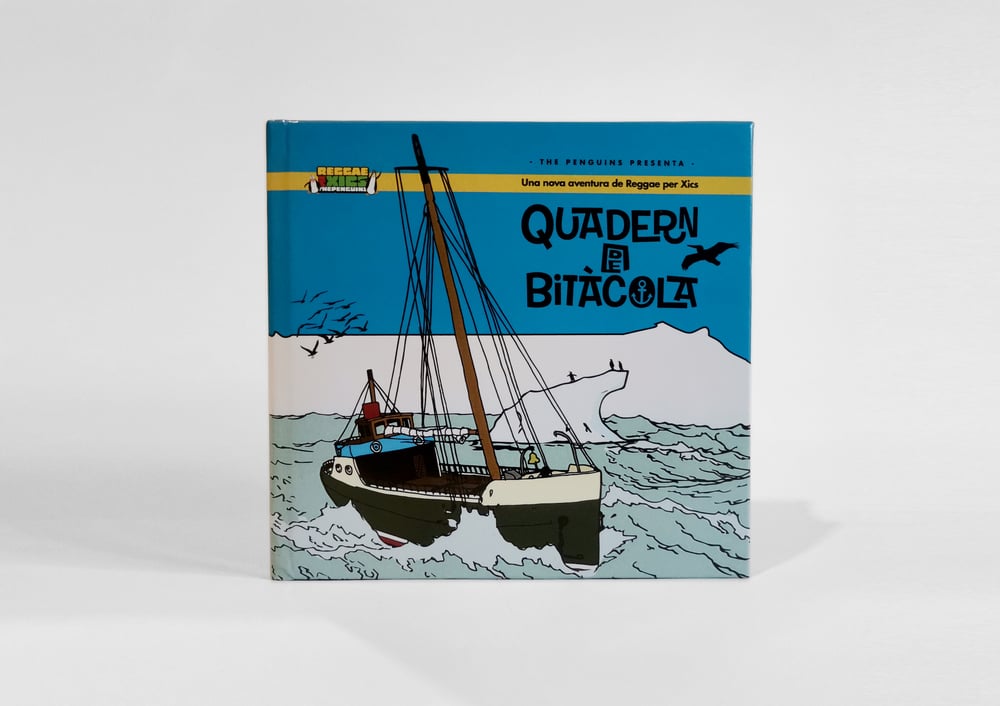 Quadern de Bitàcola és també un còmic i alhora un diari de navegació. De fet, la portada ja és un homenatge directe a Tintín, però a l'interior del disc, hi trobem un còmic que és el quadern de bitàcola que dona nom al disc: les notes d'un diari de navegació del viatge travessant el mar que fan una àvia i els seus néts.
Tot plegat acompanyat d'un recorregut visual per les cançons de l'àlbum a través d'il·lustracions que homenatgen personatges de l'imaginari de la infantesa dels membres de la banda, com Tintín i el capità Haddock, el capità Nemo de Jules Verne i el submarí Nautilus, Astèrix i Obèlix, o l'inesgotable Jaques Costeau a bord del seu vaixell, el Calypso.